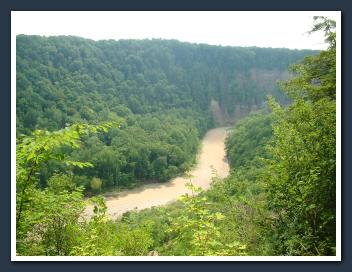 Notice the area of old growth trees that thrive iin the canyon. Been told some trees are over 500 years old.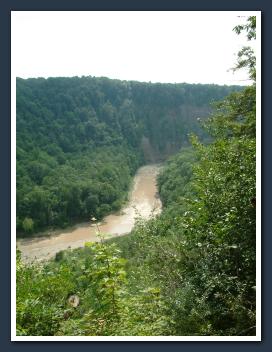 This spot will definately make a great picture come autumn.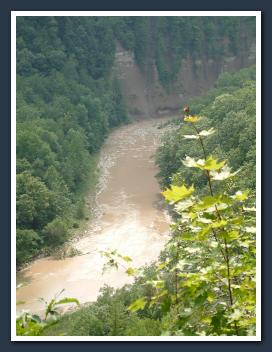 Water level is not bad for August. We just had a few days of rain.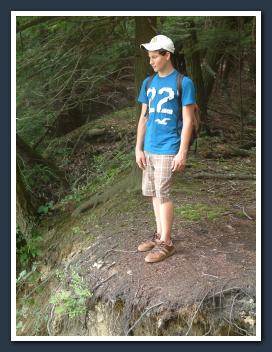 Look out Tim, you are too close to the edge and do you know you are standing OVER the edge? Now get back- "Okay dad!"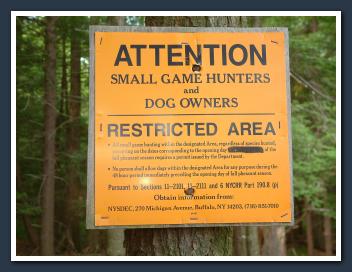 I just got to know why these signs are all pointing to the gorge, like anyone is going to be able to see them.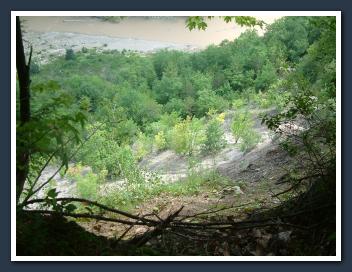 Those are full size trees down there. We are 300 -350' high right here, I estimate.

Looking back upstream. Awesome view, again will have to get back to this spot come autumn - FOR SURE!

Getting close to the ridge. Straight down is one of many areas of old growth trees in Zoar.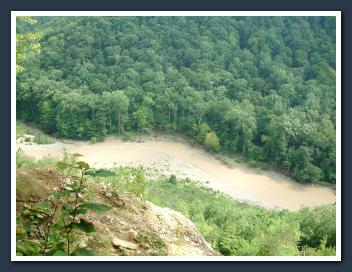 Did anyone say this ridge is high! & dangerous?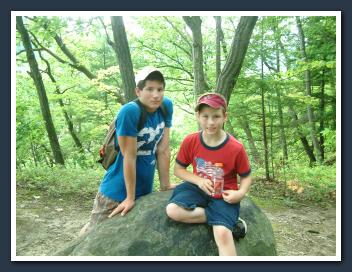 Yes the Rock! We are at Knife Edge Ridge! Notice Tim & Frankie's faces? They just looked to their right where we are going down.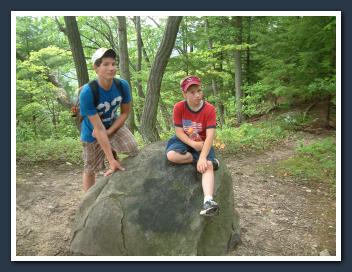 Okay boys, trust your dad and listen up, I have some instructions. Wait right here as I check out the climb down.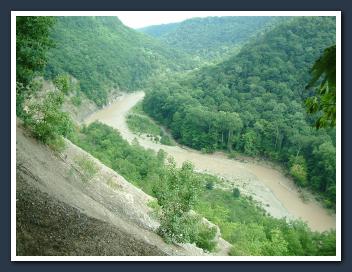 First one more quick look back. Yes I said it before, one more spot for the autumn visit to capture!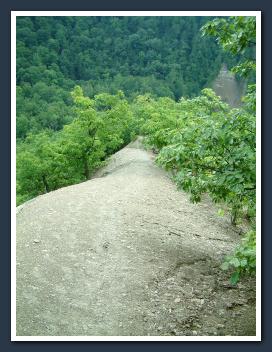 Knife Edge Ridge boys!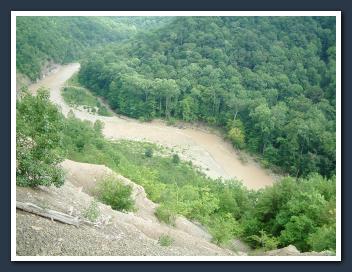 So what if this is just to the left!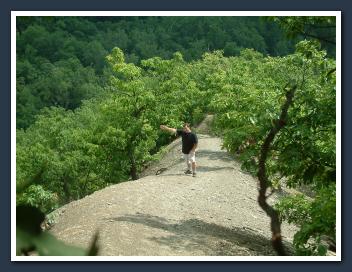 Just do not go thataway boys!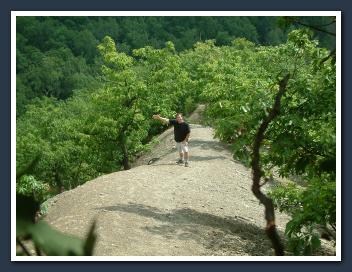 Understand?